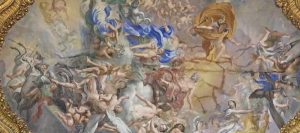 Residency Bogliasco Foundation, Genoa, Italy, in close collaboration with Research Center Centre InfoMus, Novembre-December 2017.
Demo Performance Solo#1, December 6, 2017, Casa Paganini
Jean-Matos and Marianne Masson, recipients, fall 2017.
Choreographic and technological research aimed at the making of a new hybrid performance mixing interactive dance, image and sound, and using the technologically mediated analysis of emotional states in the very act of dancing.
Support: WholoDance, Lynkeus (Rome), Unige (Genoa), Bogliasco Foundation.