Dance company involved in numerous creative projects mixing contemporary dance and digital arts –
3mn  video excerpts (click here)

The choreographic approach of the Compagnie K. Danse develops a contemporary movement language by the dialectic confrontation between the physical body (lived, experienced) and the visual body (seen, virtual). full bio
The performances question the borders between fiction and reality, the social construction of the body, and the psychological structures in human relationships.
They investigate a large variety of interactive digital technologies:
_ Narcissus Reflected 2017 (participative performance) with Arnaud Courcelle
_ RCO (Radical Choreographic Object) 2017-2018 (dance and mobile phones) with Sarah Fdili Alaoui
_ Errance 2015, Metaphorá 2016 (interactive installation-performance-physical audience participation) with duo 1minute69
_ Monster 2014 (visual design and digital scenography) with duo 1minute69
_ The Tiger's Bride 2013, Tactile Sensations 2011-2012 (reactive costumes and augmented tactility) with Scenocosme
_ Echo Room 2009, Para_site 2007 (physiological sensors)
_ Gameplay 2005 (semi-autonomous objects and interactive tracking) with digital artist Antoine Schmitt
_ Nuit Ecran 2006, Lovely user  2004/5 (interactive real time image-sound environments)
_ Icare Ecart 2003 (body sensors, interactive 3D and motion capture)
_ Danse e-Toile 2009, Fronter@ 2004, Danse et Toile 2002 (tele presence via internet) …
The company develops work in four main areas of activity: performance making, mediation, research, and organization of events.
–> European research project WholoDancE (2016-2018, H2020 program)
–> Co organizer partner of the european project Metabody (2013-2016) /
With the Support of the Culture Program of the European Union
–> Collaborative platform Metabody_Toulouse (2013, 2014, 2015, 2016, 2017 …)
-> CorpusMedia 2012 project/ Art-Science-Dance / CorpusMedia (2007-2011): Digital Performance, connecting the French and Spanish regions of Midi-Pyrénées, Languedoc-Roussillon, Catalonia, Balearic Islands and Aragon http://corpusmedia.k-danse.net/en/
Residency
The company is invited by the city of Villeneuve-Tolosane (Théâtre Marcel Pagnol) to produce a full program of performances, workshops, community dance, special events …
The choreographers: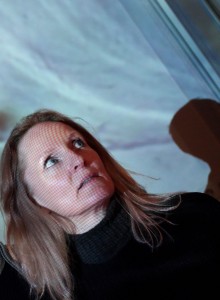 Anne HOLST, choreographer.
Dancer, choreographer and artistic director. BA (1st) Dance in Society, MA Dance Studies (Choreography), University of Surrey, UK. Trained in ballet, contemporary dance, physical theatre, and choreography. Her choreographic research centres on the development of movement abstracted from existing structures in various fields of human experience. She has choreographed more than 30 pieces which have been shown in France and in Central America, Morocco, England, Venezuela and Mexico.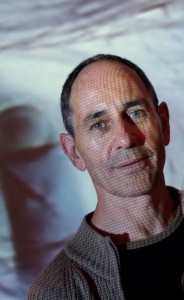 Jean-Marc MATOS, choreographer.
Dancer, choreographer and artistic director. Trained at the Cunningham Studio in New-York, he has performed with David Gordon (Judson Church). He is interested in the impact of digital technology on society, in order to develop a meaningful relationship between dance and new media. He has choreographed more than 45 pieces which have been presented extensively in France (Avignon Festival, the Pompidou Center, etc.) and in many countries (Europe, Central and South America, USA, Canada, North Africa, India, Pakistan).
Since 1983, K. Danse has been present in major festivals and cultural events in France and abroad: Festivals of Aix en Provence, Avignon, la Rochelle, Châteauvallon, Métafort d'Aubervilliers, American Center of Paris, Georges Pompidou Center, Grande Halle de la Villette, Maison des Arts de Créteil, Maison de la Danse de Lyon, Centre National Art et Technologie de Reims, Centre National de la Danse, ISEA 2000 à Paris, Monaco Dance Forum, Espace Odyssud de Blagnac, Cité de l'Espace de Toulouse, Digital Art Center Le Cube of Issy Les Moulineaux, Festival "Les Bains Numériques" of Enghien les Bains, …
The company has toured in France, Spain, Italy, Great Britain, Germany, Belgium, Hungary, Central America, Senegal, India, Pakistan, Vietnam, Morocco, Venezuela, Mexico, Canada and USA and has presented performances in the Soros Center of Budapest, Video Fest and Podewill Centrum, Berlin, Hamburg International Festival, Foundation Polar in Caracas, Festival Medi@rte in Monterrey, Festival VAD Girona and IDN Barcelona (Catalonia), The international Video Art Festival of Casablanca (Morocco), The National Theatre of Guatemala, NIAS of Bangalore (India), Festival Llunes Museum EsBaluard of Palma de Mallorca (Balearic Islands), ScenoFest Festival Quadriennal of Prague (Czech Republic), …
Prize for the most innovative performance at the International Dance and Theater Fair of Huesca, Spain, 2012 (with the Tactile Sensations performance).
2nd Pulsar Open Art Prize 2017 with the BodyFail project (presentations in Paris at the EDF Foundation, Le Louvre, …).
Associated artists
Dancers (Marianne Masson, Mario G Sáez, Fabien Gautier, Ambre Cazier, Pauline Lavergne, Izaskun Insausti Lorente, David Mazon Fierro, Er Ge Yu, Cassandre Munoz, Chloé Caillat, Céline Chauvet, Coline Baudouin, Clément Garcia, Aude Miyagi, Julien Lecuziat, Benjamin-Aliot Pagès, Yuko Yamada, Alexandra Karsenty, Dhami Panjwani, etc.), actors/actress (Julie Pichavant), digital artists (Antoine Schmitt, Thomas Guillemet, Clément Barbisan, Tatiana Vilela,  1minute69, Arnaud Courcelle, Scenocosme, Guillaume Bautista, Albin Bousquet, Claude Jeanmart, Karine Labrunie), Indian choreographer and scientist Sharada Srinivasan, composers (Emmanuel Mondolfo, David Fieffé, Roland Cahen), researcher and artist Sarah Fdili Alaoui.
Areas of activity:
Performance making: K. Danse produces performances (full evening long pieces and short pieces), informal and participative performances, site specific choreographies and telematic pieces connecting via internet distant cities and countries.
Mediation: K. Danse directs numerous workshops on contemporary dance and digital arts, for children and adults. Other proposals contain: lecture demonstrations, conferences, open rehearsals, theoretical courses: dance analysis.
Research: artistic research linked with technological development (partnership with the IRIT, Research Institute in Computer Science, University Paul Sabatier of Toulouse). European project WholoDance (2016-2018).
Organization of events: Metabody_Toulouse Lab, CorpusMedia euroregional Festival in Midi-Pyrénées / artistic advice / curator ship.