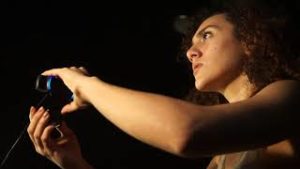 Remote performance between France, Spain and Morocco
in collaboration with companies Col'jam (Casablanca, Morocco), K. Danse (Toulouse, France) and Reverso (Madrid, Spain).
Streamed live on YouTube, December 18, 2020
Metabody_Toulouse 2020 #4 on the theme "Distant bodies".
Video work in progress – Teaser tele performance
Participants: Jean-Marc Matos, Rachel Oña, Suzanne Fossan, Hengame Yahyazadeh, Laure Lapeyre, Jaime del Val and Ahlam El Morsli.
With the suport of: City of Toulouse, European Union (dissemination), Franch Institute of Casablanca, Morocco.
Location: Cultural Center Bellegarde, Toulouse.
Video: Ambre Cazier.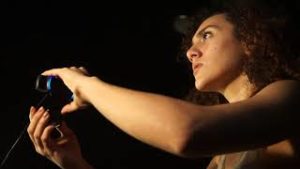 Performance de « danse désalignée en ligne » en collaboration à distance avec les compagnies Col'jam (Casablanca, Maroc), K. Danse (Toulouse, France) et Reverso (Madrid, Espagne).
Diffusée en direct sur YouTube le 18 décembre 2020
Metabody_Toulouse 2020 #4 sur le thème de "Corps distants"
Vidéo work in progress – Teaser télé performance
Participants: Rachel Oña, Suzanne Fossan, Hengame Yahyazadeh, Laure Lapeyre, Jaime del Val et Ahlam El Morsli
Soutiens : Ville de Toulouse, la Communauté européenne (dissémination des projets partenaires), Institut français de Casablanca, Maroc
Accueil : Centre Culturel Bellegarde, Toulouse.
Vidéo : Ambre Cazier
Musique : Kangding Ray-oboe