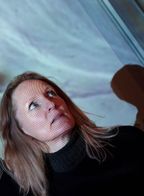 Anne HOLST, choreographer.
Dancer, choreographer and artistic director. BA (1st) Dance in Society, MA Dance Studies (Choreography), University of Surrey, UK. Trained in ballet, contemporary dance, physical theatre, and choreography. Her choreographic research centres on the development of movement abstracted from existing structures in various fields of human experience. She has choreographed more than 30 pieces which have been shown in France and in Central America, Morocco, England, Venezuela and Mexico.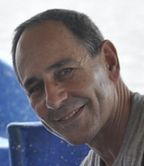 Jean-Marc MATOS, choreographer.
Dancer, choreographer and artistic director. Trained at the Cunningham Studio in New-York, he has performed with David Gordon (Judson Church). He is interested in the impact of digital technology on society, in order to develop a meaningful relationship between dance and new media. He has choreographed more than 45 pieces which have been presented extensively in France (Avignon Festival, the Pompidou Center, etc.) and in many countries (Europe, Central and South America, USA, Canada, North Africa, India, Pakistan). short bio – full portfolio
Since 1983, K. Danse has been present in major festivals and cultural events in France and abroad: Festivals of Aix en Provence, Avignon In, la Rochelle, Châteauvallon, Métafort d'Aubervilliers, American Center of Paris, Georges Pompidou Center, Grande Halle de la Villette, Maison des Arts de Créteil, Maison de la Danse de Lyon, Centre National Art et Technologie de Reims, Centre National de la Danse, ISEA 2000 à Paris, Monaco Dance Forum, Espace Odyssud de Blagnac, Cité de l'Espace de Toulouse, Electrochoc Festival, Digital Art Center Le Cube of Issy Les Moulineaux, Arts Center of Enghien les Bains, the Ardenome Gallery in Avignon, the CENTQUATRE in Paris, Le Louvre Pyramid in Paris, CURIOSITas Festival and Scène de Recherche of the ENS, Nemo Biennale (Paris-Saclay, 2019, 2020 and 2021), Scène44 Artistic Factory (European scene for choreographic creation&digital innovation) in Marseille, 2022 …
The company has toured in Central America, Senegal, India, Vietnam, Morocco, Spain, Mexico, Venezuela, Italy, Great Britain, Germany, Pakistan, Belgium, Hungary, Canada and USA and has presented performances at the Soros Center of Budapest, Video Fest and Podewill Centrum, Berlin, Hamburg International Festival, Foundation Polar in Caracas, Festival Medi@rte in Monterrey, Festival VAD Girona and IDN Barcelona (Catalonia), The international Video Art Festival of Casablanca (Morocco), The National Theatre of Guatemala, NIAS of Bangalore (India), Festival Llunes d'esBaluard of Palma de Mallorca (Balearic Islands), ScenoFest Festival Quadrennial of Prague (Czech Republic), International Forum of Dance and Theater of Huesca, Spain (Price for the most innovative performance, 2012, with the Tactile Sensations project), Casa Paganini (Genoa, Italy), Romaeuropa Festival (Rome), La Sorbonne Abu Dhabi (United Arab Emirates, 2018), Mercurio Festival of Palermo, Italy (2021), International Festival of Video Art (Casablanca, Maroc, 2019-2021) …
Laureate of the call for proposals « Cultures Connectées » launched by the Drac and the Regional Council Nouvelle Aquitaine with the ANDS project (Digital arts, Dance, and social inclusion), 2022-2023. Laureate of the call for proposals Euroregion Pyrénées Méditerranée with the « Dis-TDance » project (Occitania, Catalonia, Balearic Islands), 2021. Recipient of a grant "projet Phare 2017" from la Diagonale Paris Saclay with the RCO project, recipient of the Fellowship Residency from the Bogliasco Fondation 2017 (Genoa Italy, New-York), laureate of the Open Art Pulsar Prize 2017 with the BodyFail project. Involved in several European projects Metabody, WhoLoDanceE, Bodynet-Khoros (2022-2024).